Remembrance Sunday 13th November 2016
Burghfield & District Branch of The Royal British Legion
Pictures by kind permission of K.M Butler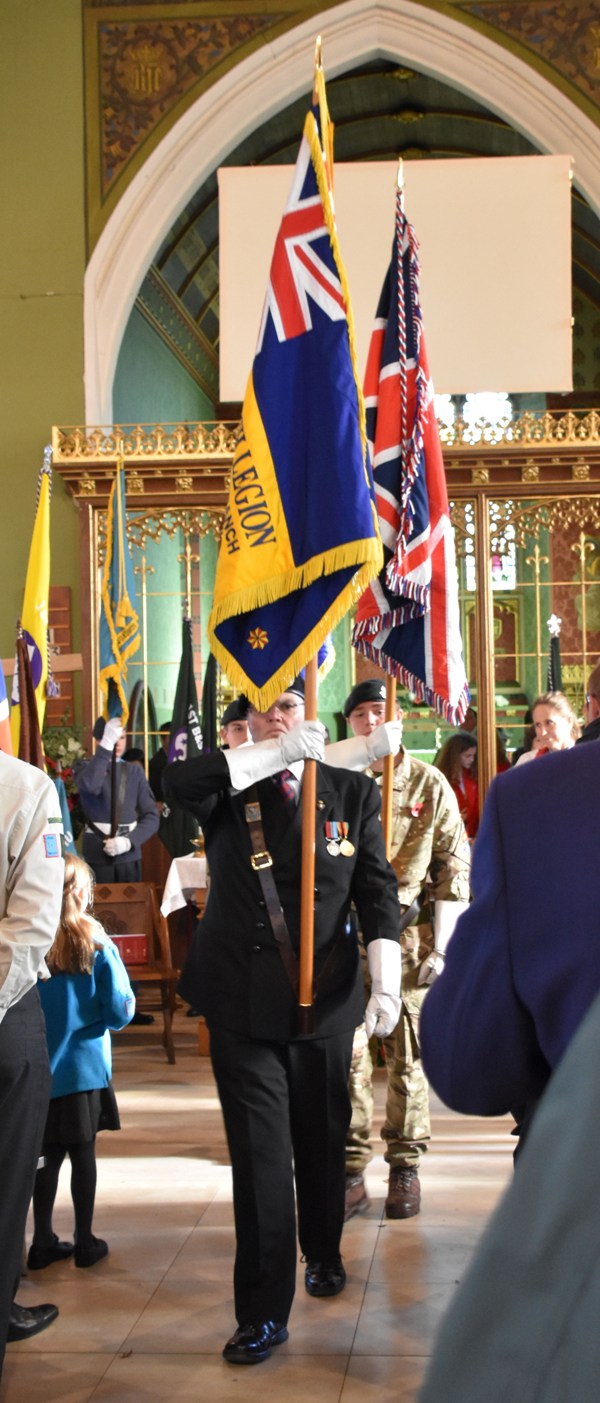 The Remembrance Parade & Church Service, held on a lovely, clear, sunny Remembrance Sunday, was attended by record numbers of young and old and every year it seems to gain in significance. There were more than 500 in St Mary's Church and many of them marched from the Hatch Gate and back again.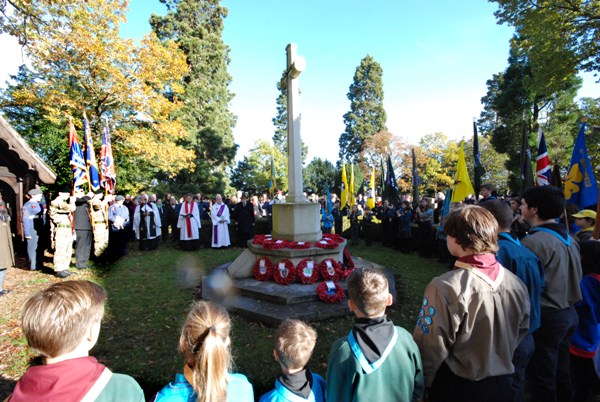 The Royal British Legion, regular Army and Royal Air Force were represented, along with the Rt Hon John Redwood, MP, the Army and RAF Cadets, Explorers, Scouts, Guides, Brownies, Cubs and Beavers and a Chinook helicopter from RAF Odiham flew low over the churchyard as the wreaths were laid.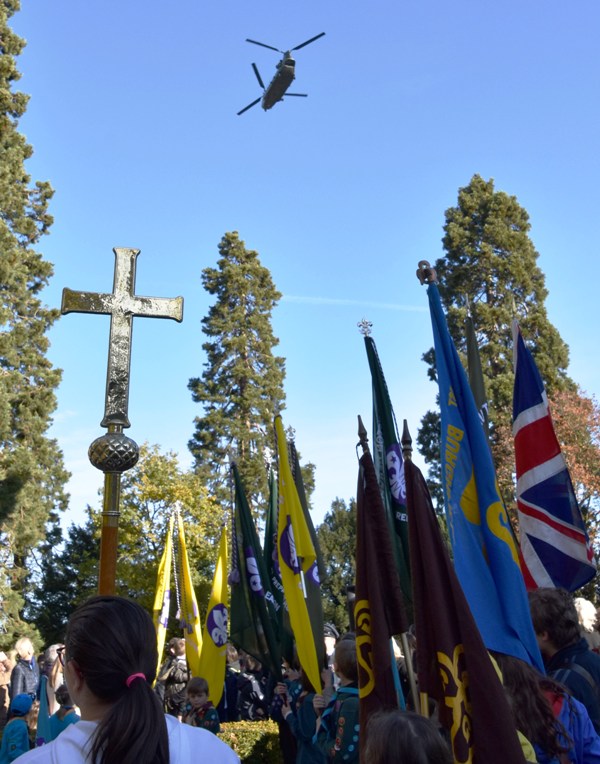 Major John Steeds, President of the Burghfield & District Branch of the Royal British Legion said "There will always be solemn moments when older individuals remember those who made the ultimate sacrifice or were seriously wounded. But it is particularly important that the young are also very much part of this annual remembrance."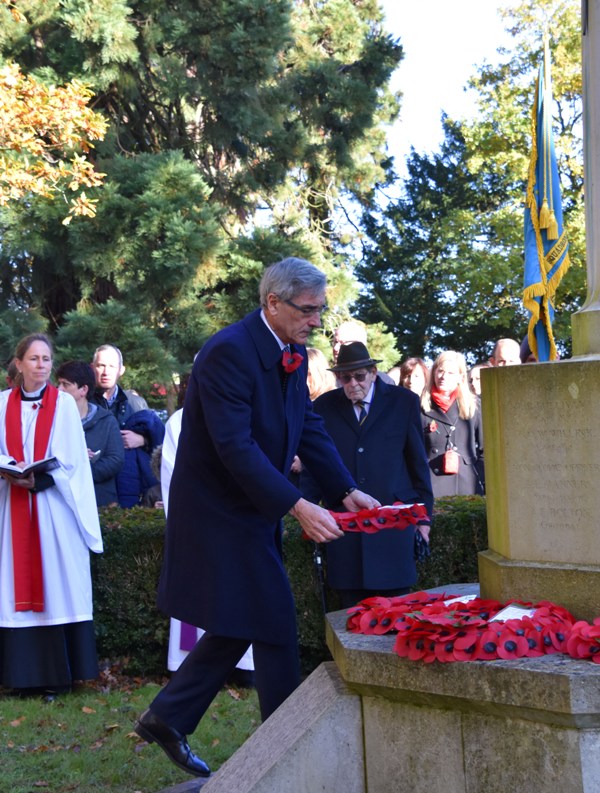 During the special Commemoration Service the 37 names of local villagers, who sacrificed their lives in World War I, were read out.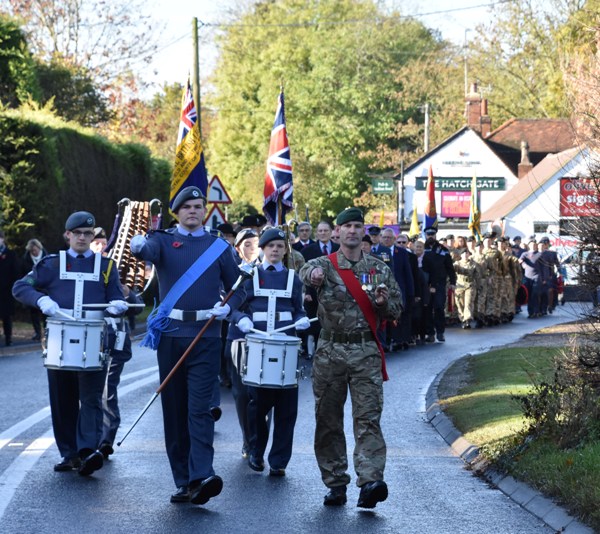 The Reverend Dr Anthony Peabody, who is the Chaplain to the Burghfield and District British Legion, commented "It is always a moving occasion, to remember those who gave their lives in service of their country so that we might have the lives we have now".
The service was taken by Reverend Alison Jones and the Reverend Dr Anthony Peabody, and the parade was organised by Lt. Col. Bruce Neeves, Parade Commander, of the Burghfield Branch of the Royal British Legion, who observed that he hoped the parade would be a successful and memorable one, in memory of all those men and boys who gave their lives one hundred years ago in the Battle of the Somme. We also remember the lives of all the fallen, especially those from our local villages.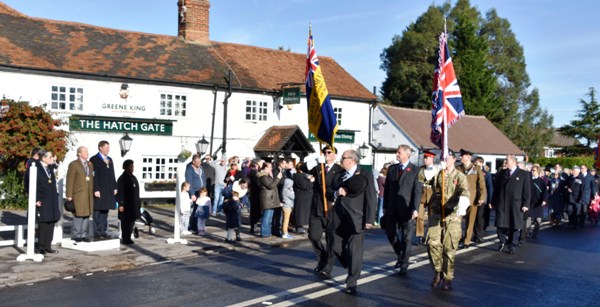 Pictures by kind permission of K.M Butler
---
Newbury Weekly News - Thursday November 2016

Click on this picture to go large
---